What is the best way to start an exciting vacation day in anticipation of new experiences, unknown impressions, and unique moments that have the potential to become unforgettable?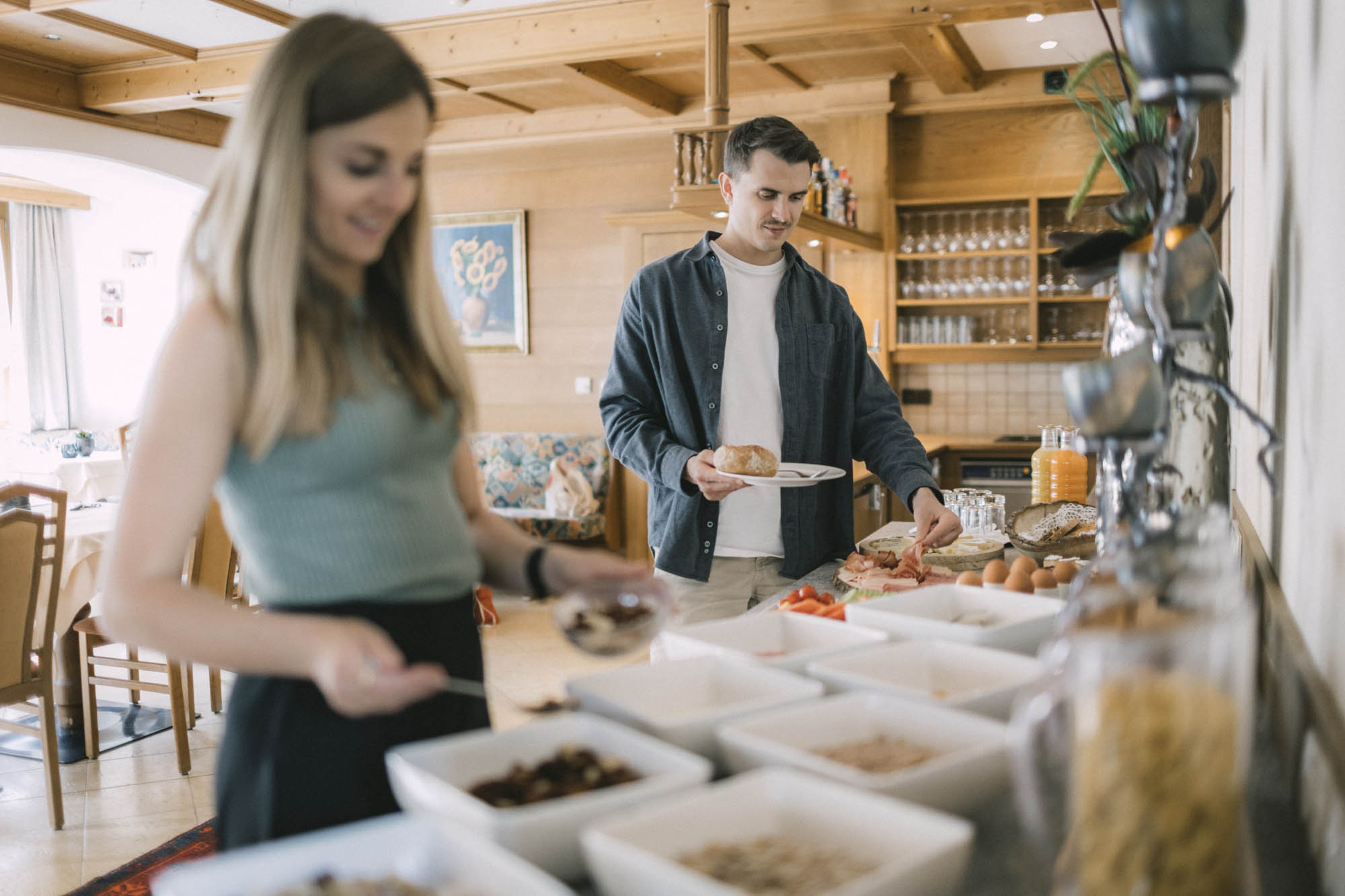 At our opulent breakfast buffet, we will spoil you with all kinds of hearty delicacies from the region and beyond. Enjoy the crunching sound of fresh rolls, let the delicious jams and spreads melt in your mouth, and breathe in the scent of freshly roasted coffee beans.
Is your mouth watering already?
Eating is a need,
enjoyment is an art.

Las Rouchefoucauld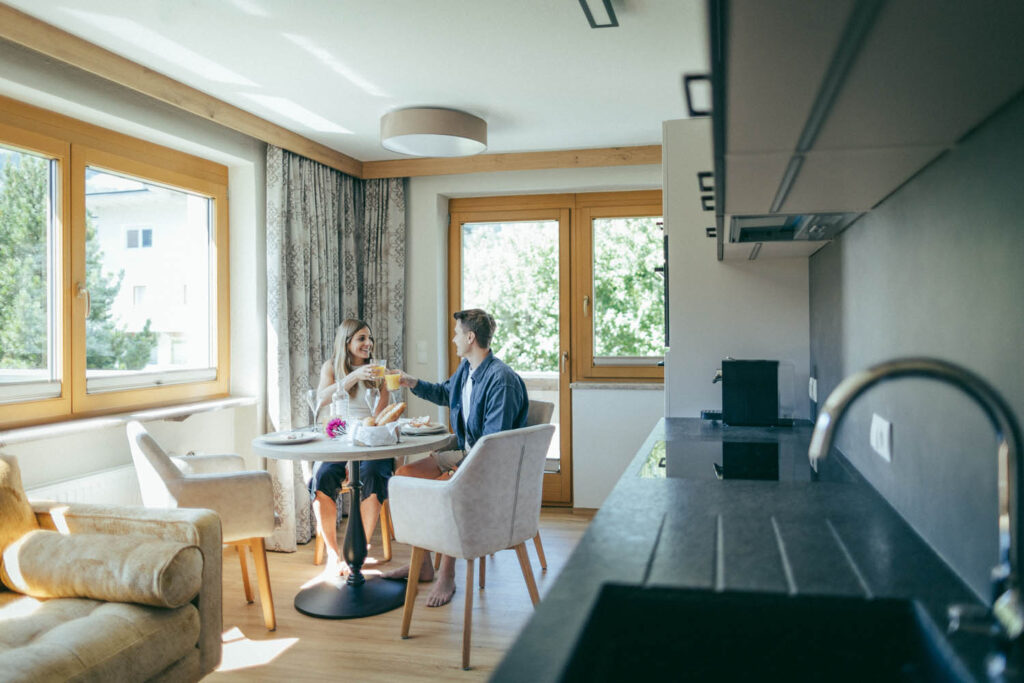 Upon request we also offer a morning bread service. This way, you can enjoy the morning relaxed in the cozy atmosphere of your apartment.
We can hardly wait to start the day together with you.