Bus, train, or electric car? All these means of transport are gentle on our precious nature. Surrounded by the Zillertal Alps, the hin&weg is located in the small village of Ried. Thanks to the excellent location, a carefree and sustainable journey is easy to plan.
...ideally in an electric car
You can easily reach Ried in the Zillertal with your own car via the Zillertalstraße. From there, follow the Landesstraße Ried (federal road to Ried) to the Dorfstraße intersection, where you turn right. The hin&weg is almost immediately on the left side.
...with the famous Zillertalbahn railway
Our Zillertalbahn is almost an icon that is known far beyond the borders of our country. It departs from Jenbach and takes you to Ried in about 20 minutes. During the ride you can enjoy the picturesque landscape and get in the mood for a perfect vacation. The train station in Ried is only a 2-minute walk from the hin&weg.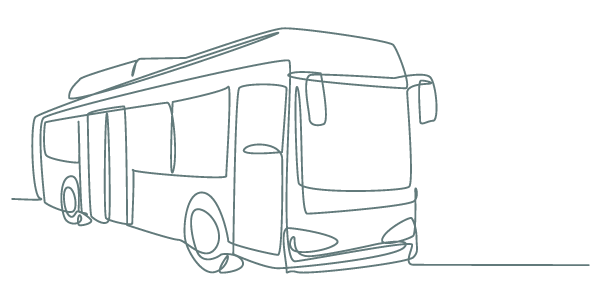 If you want to see even more of the landscape when you arrive, it's best to travel by bus. The bus goes from Innsbruck to the furthest village in the Zillertal. The bus stop for hin&weg is the bus stop Ried i. Z. Zum Grian Bam. It is only 1 minute walking distance from our building.
In summer, the Zillertal Activcard gives you free access to almost all public transport (except the steam train). Therefore, you will not need your car.